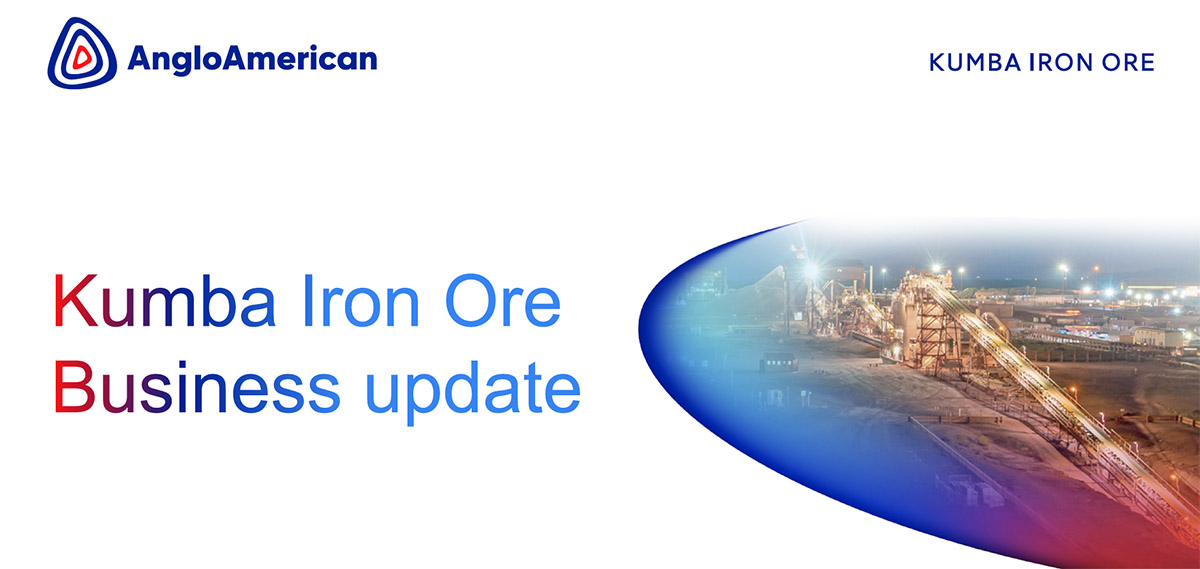 Dear Colleague,
Today, during an employee announcement townhall, Kumba Iron Ore launched a Section 189 process as part of our Future Fit ambition to build an effective organisation fundamentally focused on high-performance delivery of our strategy in a sustainable and affordable manner.
It is important to note, in line with legal requirements, that no final decision on the proposed restructuring has as yet been taken, nor will any final decision be taken until employees have been given an opportunity to participate in consultations.
Kumba has given this matter serious consideration and the proposal to restructure the business has not been taken lightly.
For those of you who missed today's townhall or would like to watch it again, you can access it here. We recognise that this is a challenging and uncertain time. We encourage you to use all of the support available to you during this time. Please see attached wellness support details and below site specific wellness support that you can access.
Wellness Support
Wellness at 144 Oxford

Colleagues can find our Life HS Careways counsellors at the Palladium Boardroom located on Ground floor. You can also make a booking for a preferred time slot by sending an email to [email protected]. The Kumba Wellness Clinic is also located in the Pod Room and Anglo Clinic, both on floor 6.

Sishen Wellness Hub

Colleagues can access the employee assistance and support from the Sishen Wellness Hub at the IPS building based at the mine's entrance or you can reach out via email to make an appointment through Wellness Advisor Estelle van Aarde.

Kolomela Care Hub

Kolomela Care Hub is based next to the BI building at Kolomela Mine Hub and is managed by Wellness Advisor Matshediso Makwene who can be contacted via email.

Our Financial Wellness team will also be available, should you wish to reach out to them at any point in this process.

Setting up time with your Exco or GM

Exco and both our GMs at the operations will clear their diaries as best as they can to allow the rest of the week to be open for those of you who would like a 15 minute, one-on-one chat.

Corporate office colleagues please contact:

Kimi Bartman [Technical & Projects; SIB; P&O]

Gina Jeffery [Corporate Relations, Finance, SHE, Strategy]

Colleagues at Kolomela can reach out to

Surieta Ling

Colleagues at Sishen can reach out to

Shantell Harper

Colleagues from Learning & Development can reach out to

Francois van Loggerenberg
Simi Ramgoolam (Head of People and Organisation) and her P&O team will be facilitating all formal processes. As per legal requirements, now that we have distributed letters to all potentially impacted employees, we have published the proposed organisational structure, the P&O Rules and the slides from today's townhall for you to access on Eureka! – please click here.
Send us your questions or comments
Throughout this process we will ensure we keep you all abreast of the status, progress and next steps through the various appropriate communication and engagements channels within Kumba. Please direct your queries to [email protected] and we will respond to your query. Alternatively, you can reach out to your Exco lead, GM or P&O representative.
We must stay focused on the safety of all our people – that is paramount and is always our number one value. We strive to remain focused and vigilant in our pursuit of zero harm. It is imperative that we always honour our Sacred Covenant, ensuring that everyone returns home to their families unharmed every day. This is our commitment to ourselves, our families and our communities. Let us work together to ensure safe and stable operations throughout this time.