A wild 12-year ride continues: New challenges, new milestones
As Twisted Toast Digital celebrates its 12th birthday, I'm reminded that the journey is what truly counts. The experience of discovery, the highs and lows, the agony and ecstasy and the ride itself — these are the things that matter, not a mystical final destination. So far, it has been the best trip I could wish for. And what a long, strange trip it's been.
When Kim Browne and I decided to create The Toast in 2010, we were in the midst of a traditional printed magazine media world being reshaped by the unstoppable force of digital communication. We took the plunge and embarked on our entrepreneurial journey.
The beginning was tough, as it is for everyone who decides to start their own business. We canvassed our large network of contacts built over more than a decade as magazine publishers and a curated list of 22 promised business for our new venture. But we never managed to bring in any business from that list. We had to start over, canvassing, cajoling, prodding and punching our way into a digitally oriented marketing agency world in which we had to create our reputations and credibility anew.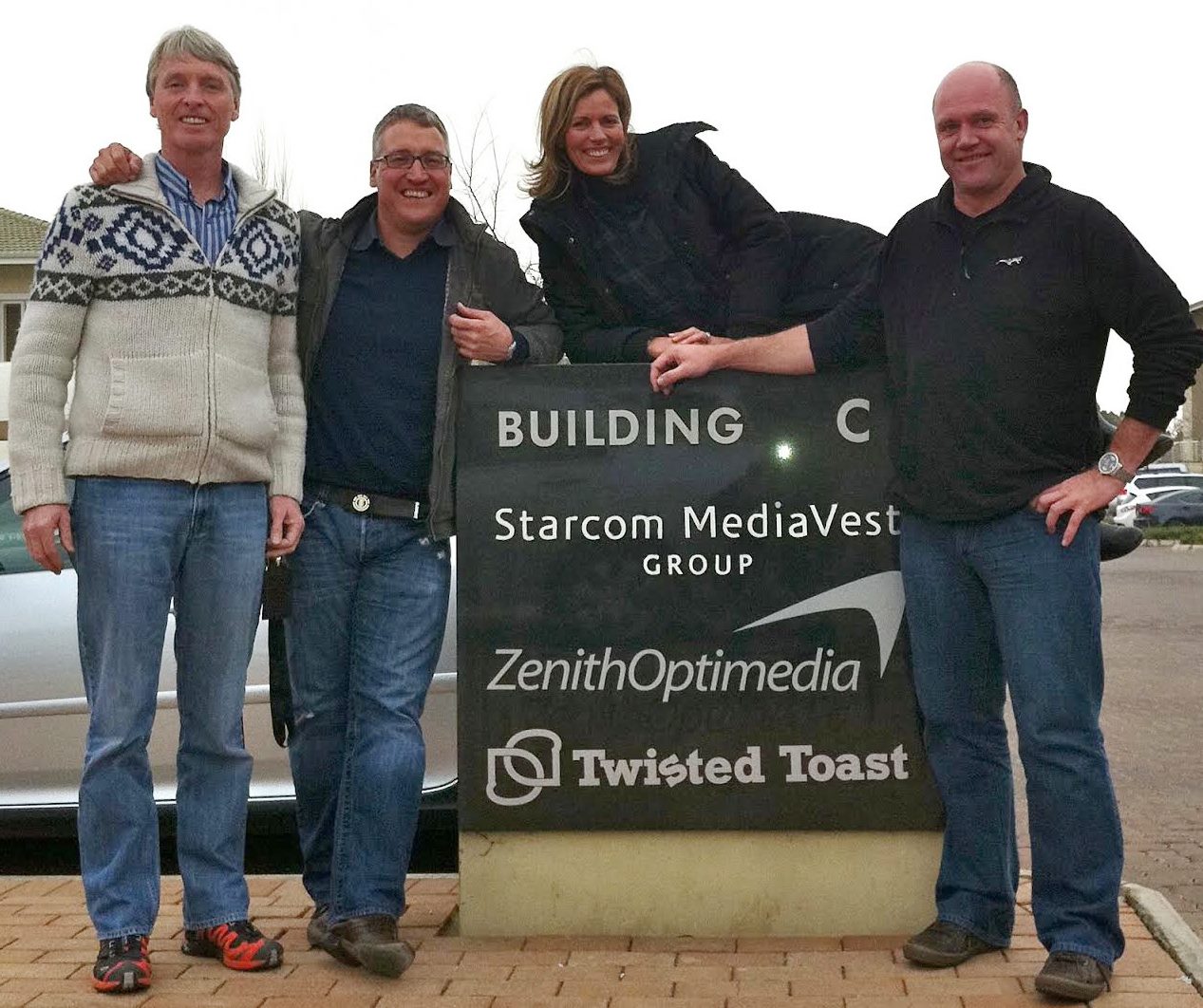 Looking back, I'm grateful for having had to create something completely new entirely from scratch. It has taken us on a wonderful, exhilarating, scary and satisfying expedition into becoming a business we couldn't be more proud of.
Even though we had to do those hard yards without any clients to start, I'm also happy that we could count on many crucial interpersonal relationships that came with us into the wild. Most of our staff and associates we still work with today date back to our magazine days. Thank you!
As Kim reminded me the other day, we've now had Twisted Toast Digital longer than our previous business, Media24 and the former EMAP's UpperCase Media, widely known as UCM. While we loved that business too, Twisted Toast has allowed us to explore many different sectors, industries, categories, brands and clients, all of which have been new to us at some point.
During the pandemic, we had to adapt our business to the changing times. While some clients left, we found ways to change and adapt, which made us stronger, more agile and better equipped to serve our clients. We found silver linings in the challenges we faced, which has helped us to reposition Twisted Toast Digital for renewed growth.
Over the last 12 years, Twisted Toast Digital has undergone significant changes in its business model, team and service offerings. However, one thing that has remained constant is our unwavering commitment to delivering exceptional creative marketing solutions for our partner clients. As a client-driven organisation, we are constantly seeking ways to improve our processes, services and deliverables. We strive to remain at the forefront of digital marketing trends, technologies and strategies to ensure that we can continue to provide innovative and relevant solutions for our clients' business challenges, regardless of their industry or sector.
Our team of talented and experienced professionals works tirelessly to ensure that our clients receive the highest quality service and that their expectations are exceeded in every aspect of their engagement with us. We believe that our continued dedication to excellence in all aspects of our work is what sets us apart and makes us the go-to choice for businesses seeking a trusted, long-term partner for their marketing needs.
Thank you to all our business friends and clients, old and new, who trust us to help them now and into the future. Let's make a toast to many more years of discovery and wonder.