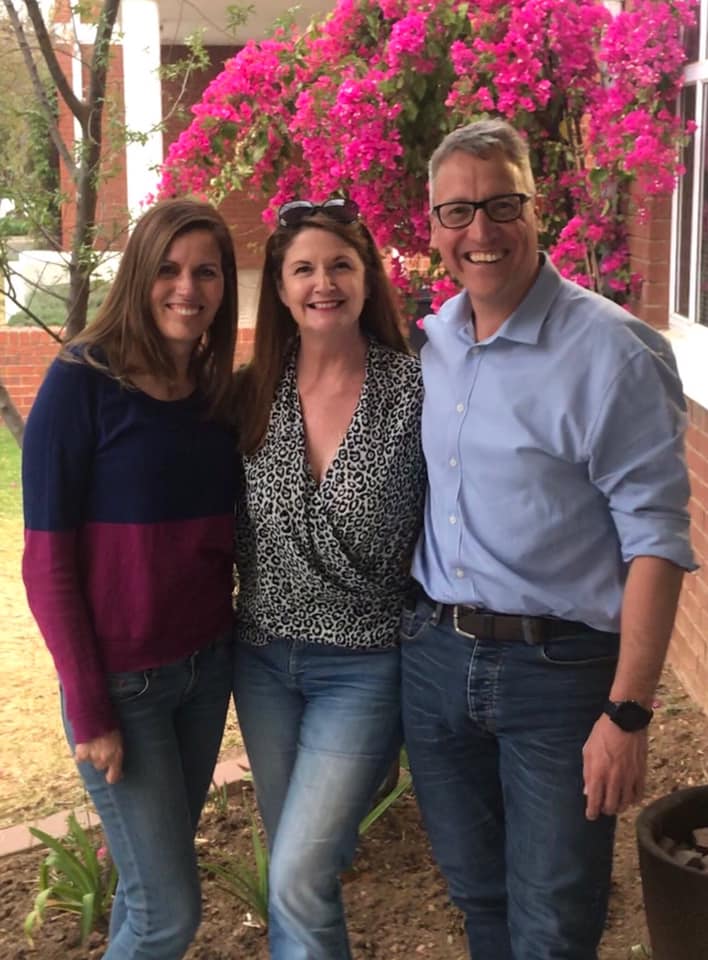 As I reflect on my 21-year relationship with Kim and Louis, it occurs to me that this is the longest non-family relationship I have ever had. Not without its break ups and reconciliations, we have remained together, just like a family.
The first chapter of our story is particularly dear to my heart. It was the first time I was headhunted, a significant milestone.
Allow me to set the scene; my first job at 11 years old was delivering newspapers, followed by a weekend and holiday job at 14 years old selling books at a market stall. When I left for South Africa at 20 years old, I had no idea what I wanted to do as a career and took on various jobs such as a receptionist, waitress, and telesales representative, until I got a lucky break, combining my love for the written word in print, with my knack for sales (providing I believe in what I am selling), I started selling advertising in a yearbook for an independent publisher, which paved the way for my 25+ year career in publishing.
During the men's magazine boom of the early noughties, Kim and Louis had been aware of me heading up advertising sales for the "so-called" competition, GQ. When Uppercase Media discovered I had left, they we so eager to interview me that Kim brought her newborn baby son, Dylan, to the interview. It wasn't the first time I had punched above my weight while job seeking, but this time (I believe) Kim and Louis' sheer faith in me and my ability to ladder up and become the Ad Director of FHM, spurred me to success. With their unwavering support and our hard work and tenacity, our sales team achieved record revenues, and FHM achieved unprecedented circulations.
During this chapter, I grew in confidence and gained valuable skills, including leadership, public speaking, and assertiveness in a male-dominated publishing industry. I celebrated many milestones during this chapter and learned to step out of my comfort zone, always with the knowledge that Kim and Louis were there to guide me.
I realise now, we were living the dream; we worked hard, we played hard, we had each other's backs from the get-go. Once, when flying out of a Miami conference, I was delayed while the travel authorities searched my cases. The team refused to leave me behind, and we all missed the flight, spending several more hours (reading!) on the airport floor!
Although I would have happily worked for "mom and pop" for many more years, I decided to pursue my dream and move to Cape Town after a heartbreak. The first breakup was difficult, I'd rather have spoken to hundreds of people than have had 'that' conversation. Just as they would have expected; I had a succession plan, handing over the baton to a super salesman whom we had wooed back from Sweden, so, they reluctantly gave me their blessing.
We stayed in touch and some years later while seeking a new job in Cape Town, I asked Kim to be a reference. Coincidentally, UCM was looking for someone to manage the Cape Town sales office, they promptly flew me up for an interview (and as I recently told a mentee; when a company flies you into another city to interview you, it's highly likely you're getting the job!). Not only did I get the job, but in a class act, Kim and Louis asked what salary I was hoping for, and offered me 10% more!
This brief, happy chapter led to some of my closest friendships and living more of my best life as a returning UCM alumna, was only cut short because I finally found the courage to strike out alone.
We remained in touch, and celebrated occasional milestones; I revelled in seeing their successful launch of Twisted Toast. In 2019, while heading up the Publisher Research Council, I realised the 'dusty' brand needed a refresh, and of course, there is nobody I trust more than Twisted Toast, so voila! We were a team again, this time with me in the client seat! Even though 15 years had passed; we seamlessly picked up with the same honesty, trust and passion that we've always shared for several years more.
I have since become a proud Twisted Toast Associate, and I look forward to what the future holds. Given that my own career highlights have mostly been when Kim and Louis are in my orbit, I have no doubt that the next chapter of our story will be just as remarkable.
As we develop Toast-at-The-Coast, I offer my heartfelt congratulations to Kim, Louis, and the Twisted Toast team on your first dozen years, particularly given that a quarter of that was while navigating and surviving the pandemic, salute!
To Be Continued…