How content can save Billabong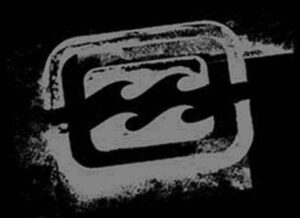 UPDATE (8 June 2013): Billabong International Ltd is now on the verge of collapse, with its share price plummeting to 20c (Australian) after the board unexpectedly lifted its trading suspension this week. Parties interested in taking over the company are frustrated with the board's reluctance to strike a deal. More in The Australian Business.
Billabong International Ltd, the 40-year-old Australian-listed surf and active wear brand owner has experienced a torrid two or three years. Started by surf legend Gordon Merchant in 1973, Billabong embarked on its initial public offering (IPO) in Australia in 2000. Now the race is on to save Billabong.
After its listing Billabong quickly bought trendy sunnies brand Von Zipper in early 2001. Moving into the then-burgeoning skateboarding apparel market, the Element business was also acquired that year. Later, in 2004, the Kustom footwear business was added, among other brand and retail purchases. The Billabong company was becoming a large conglomerate of many different brands with significant exposure to owned retail outlets.
Things were going well.
But after another significant buying spree leading up to 2010, that resulted in Billabong paying top dollar with borrowed money for a range of brands and retailers including RVCA, Nixon, DaKine, Swell and in 2007 Tigerlily and wetsuit maker Xcel, amongst other brands, cash started drying up. The worldwide recessionary economy didn't help.
The sharks started circling what looked liked an old and ailing surf entity. Offers for the listed company were coming in during early 2012, but founder Merchant wanted a much higher price than purchasers were prepared to pay. An offer from TPG of $3.30 (Australian) was rejected in February 2012. Then the suitors began disappearing, evidently after examining the company's books.
Lately Billabong International Ltd has steered perilously close to collapse. According to a Bloomberg post on 9 May 2013, "Billabong's market value has declined 67 percent since Feb. 17, 2012". (The company's shares were suspended in early May.)
Now, a week ago, Billabong announced the sale of its Canadian retail business. The West 49 chain was also purchased in 2010 for $99million (Canadian).
Many commentators have opined that the ultimate reason for Billabong's imminent destruction is a combination of over-ambitious purchases of brands and retail outlets with borrowed money, coupled with a decline in the trendiness and fashionability of the Billabong brand itself. Focus on the core was lost in a relentless pursuit of bolt-on acquisitions.
(As an aside, download a PDF copy of a Billabong turnaround strategy here.)
Can a takeover save Billabong?
Durbanite Paul Naude, a highly regarded surf apparel brand expert, former pro surfer and co-founder (with Durban surf scene legend Mike Larmont and Doug MacDonald) of ZigZag surfing magazine, has been in protracted negotiations to buy Billabong International Ltd in a complicated structure, with the backing of US funders Sycamore Partners.
Naude was head of Billabong's operations in America, but stepped down as a director of the company to pursue the takeover bid.
The price suitors are prepared to pay for the company has been steadily dropping, with the Naude group now probably only willing to pay 60c (Australian) or less per share. Rumours are also circulating that a no-cash offer, with a capital injection into the business instead, is a real possibility.
In short, even the possible takeover of Billabong is a bit of a mess.
But assuming Naude and Sycamore are successful in gaining control of the company, can this team save Billabong? I think so, but they are going to need a marketing overhaul of significant proportions to save Billabong.
Save Billabong with brand content
To my mind one of the important marketing trends over the last two years that have been missed by the company, pre-occupied with trying to save Billabong with restructuring and readying it for sale, is the rise of digital brand content. But driving brand value with own brand content, especially for a group exposed to youth culture, can save Billabong.
Billabong doesn't look as if it understands what's currently happening in marketing communication. Its presence on new micro-video sharing social network Vine, for instance, is haphazard at best and invisible at worst.
It's probably not something Billabong is unaware of, but the company has not overtly been creating and sharing quality brand content. Certainly not when compared to brand content leader Red Bull Media House. Even following the excellent example set by Burberry in combining style and retail with brand content and commerce on mobile, can't hurt.
To save Billabong, the brand's managers can consider using brand content marketing to reinvigorate the core brand. They could follow the following five steps to start:
Concentrate brand content efforts only on the core Billabong brand and show what makes it special through entertaining board-based action content

Start slowly, with one core content product focused on a clear positioning essence

Build out own digital brand content platforms to share this one content offering, especially for mobile consumption
Use less advertising and more discoverable content
Don't be afraid to push boundaries
In this way marketing innovation of a brand content nature can save Billabong.