Chasing downwinds
"Put your nose in the hole," comes the high-volume instruction clearly audible over the howl of the stormy wind. "What hole?" I keep asking myself, while trying my utmost best not to fall out of my surfski into a False Bay whipped into a frenzy of terrifying white-top swells.
The answer that eventually came, my friend, I can tell you with certainty, was blowing in that almighty wind all the while. It was blowing in the wind.
And the answer that got blown to me came by way of eight days of paddling in the ocean of my dreams and, sometimes, also my nightmares.
After starting my paddling career late in life, I've been paddling kayak type canoes on flat water and in rivers for 11 years or so. Never any good, I still managed to complete a memorable three-day Dusi canoe marathon with my partner David Browne in a two-seater (K2 in paddling parlance), as well as four Fish River canoe marathons, three times in a double and once in a single. My previous Fish adventure last year included paddling through the mighty Keith's Flyover rapid without falling out and swimming. My paddling Padzora from my inland club Dabulamanzi, Nkosi Mzolo, steered us clean through. "I shot Keith's" says the sticker the organizers give you afterwards.
So, two years ago I ventured into the world of paddling on the sea with a specialised craft called a surfski. Legend has it this marvel of design was first developed in Durban, South Africa by surfski founding father Paul Chalupsky and his paddling friend Tony Scott. South Africa is a foremost producer of surfskis, competing successfully with the best in the world. Brands such as Fenn, Carbonology, Revo and others are made here and exported in large volumes to every ocean corner of the world. A wide range of paddling gear is also designed and made here and elsewhere to be sold to surfskiers everywhere.
But my own first venture into surfskiing failed immediately and brutally. All my years of inland paddling apparently helped me nothing when it came to the sea. The waves at Buffs near Knysna swallowed me whole in my Fenn Bluefin and spat me out as a nervous wreck.
I was then steered in the direction of the Mocke Surfski School of Fish Hoek, Western Cape. Run by multiple surfski world champion and undisputed master paddler Dawid Mocke, the school aims to help paddling beginners to learn the various tricky stages of ocean paddling from getting in and out through the waves to what's called downwind paddling.
When the southeaster howls in the Cape everybody moans, except the downwind chasers. They load their skis onto the Miller's Taxi, ride out from Fish Hoek to Miller's Point just past the main Simonstad drag and then paddle back to Fish Hoek on the ocean's swells. About halfway through the plus minus 12km stretch they pass the amazing sight of one of the world's only ocean-based lighthouses called Roman Rock. This unique lighthouse, built on a single rock, is a sight not many see up close and personal.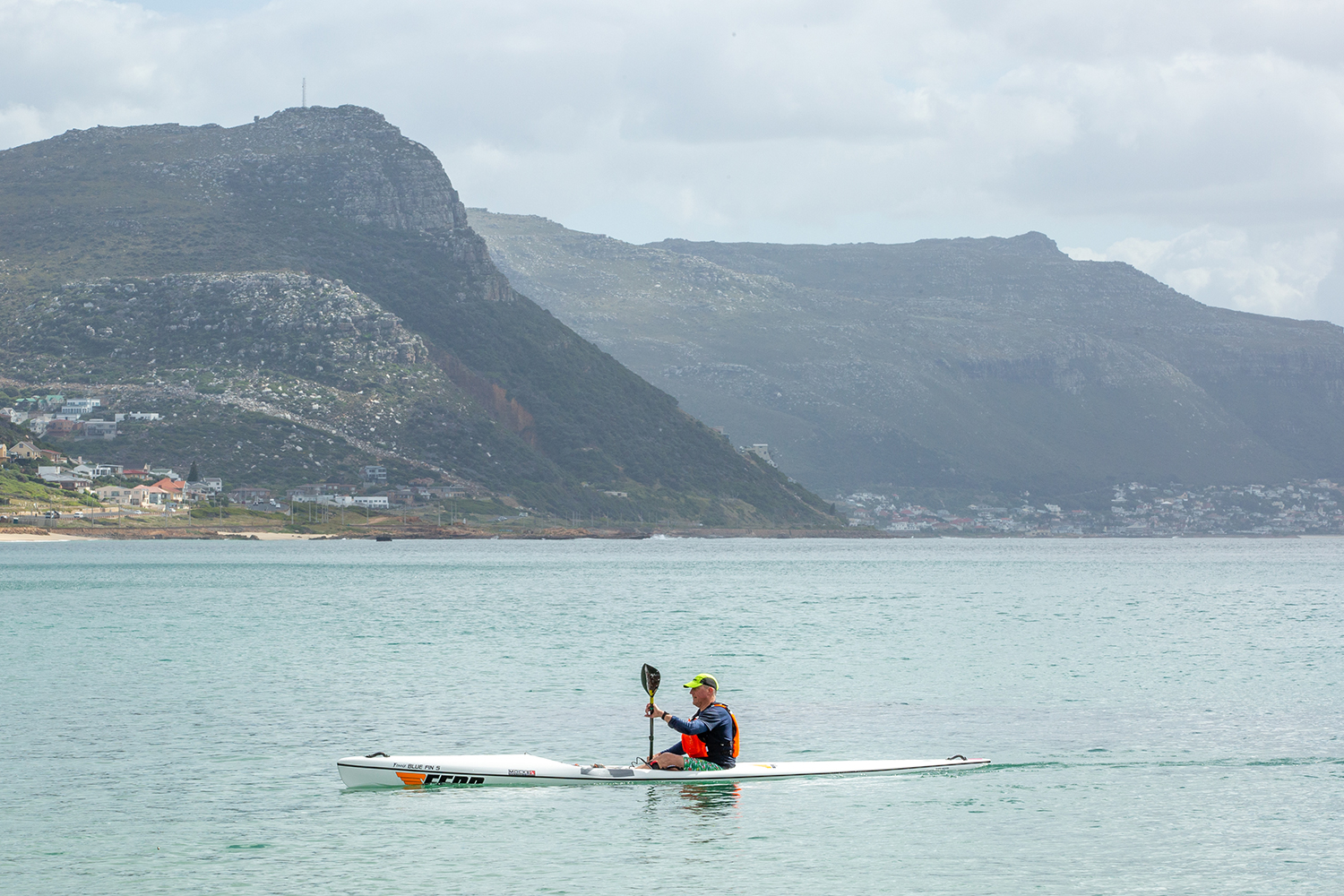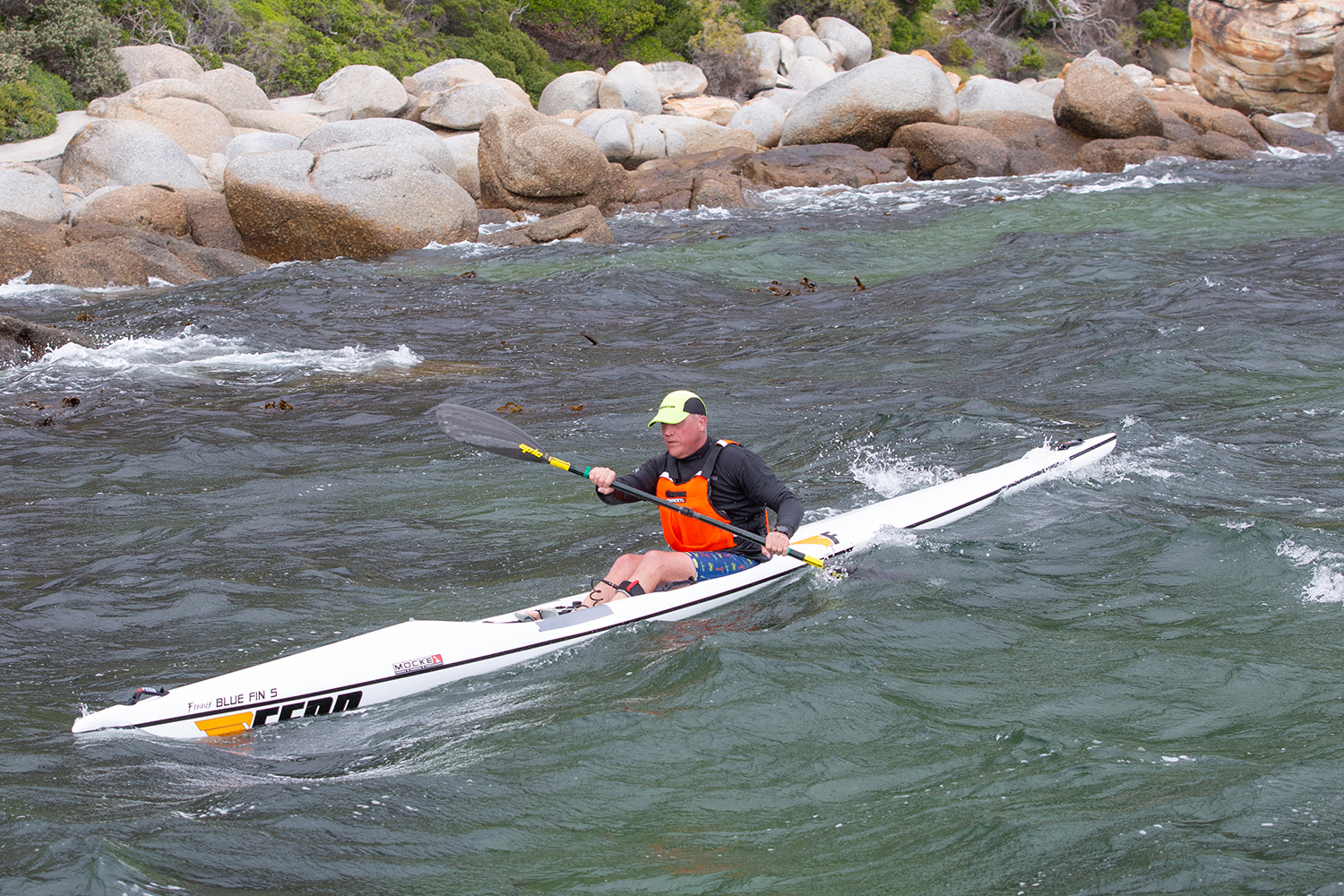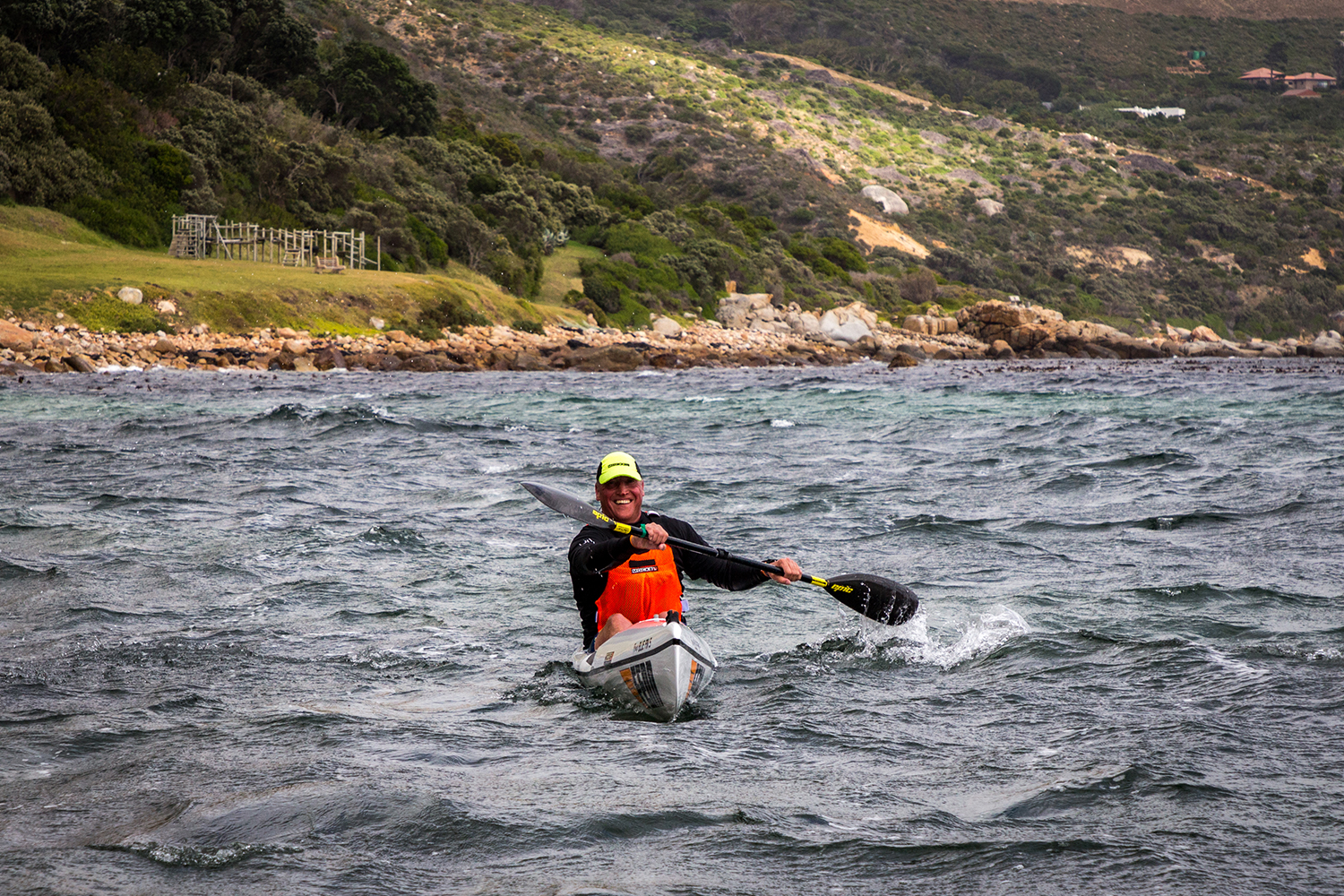 I absolutely loved the Mocke School courses and eventually graduated as an ocean paddler, ready for my first downwind. Unfortunately, my first Miller's Run came with a headwind (when you paddle into the wind as opposed to downwind) and I fell in and took a swim from pure exhaustion, but loved it, nonetheless. I'll certainly never forget it!
But my paddling guide, David Browne had more plans. He told me about the Mocke Downwind Camps, a week or so of morning and afternoon surfski downwind paddling. Plus master coaching. It took me a while to get everything organized, but by September this year it was a done deal. So, my first real surfski adventure started on Saturday, 26 October with a gentle paddle around False Bay. But the wind was ever present and the rain was never far away… a sign of things to come.
Stormy weather
On Sunday the weather turned nasty. A hectic wind in the wrong direction, heavy rain and a wild choppy sea. Great, I thought. No paddling today. But there's no rest for the wicked, so we all met up on the beach at 07:30 for a Reverse Miller's Run, this time downwind from Fish Hoek to Miller's Point.
Of the 11 or so campers I was the only Saffer, testament to the worth the surfski world holds the Mocke brothers. Yes, there are two of them.
Jasper Mocke, himself a world champion surfski paddler, three-time canoe world marathon K2 champion with partner Hank McGregor and a three-time winner of the famous Australian surfski race The Doctor, runs his own iconic paddling adventure business called Paddle Africa. During camps he helps Dawid with coaching and as it turns out, to keep paddlers safe.
And then off we go. At first the ask looked tough to manageable, but ocean conditions can turn in an instant and while we're spread out, the campers all concentrating on their own progress, all of a sudden a hectic whiteout squall slams into False Bay with a vengeance. With zero visibility, a howling wind and massive swells, thunder and lighting, heavy rain and light hail perhaps I can be forgiven for the biggest skrik of my life. I've been plenty scared before, but never quite like that.
And then Jasper appears as if from nowhere, calming me down and pointing me in the right direction. When conditions deteriorated further, he tethered my ski to his, making sure I followed his directions accurately to get us to sight of land. After what felt like a lifetime, the squall lifted, we saw Simonstad clearly and Jasper pointed where to paddle to reach Miller's Point and as they say in the classics, all's well that ends well.
How I managed to not fall out and swim during this baptism of water doing my first Reverse Miller's Run I will never know, but with my initiation now complete and my shivering, freezing body warm and snug again while driving back to Fish Hoek, I wanted more.
And there was plenty more to come.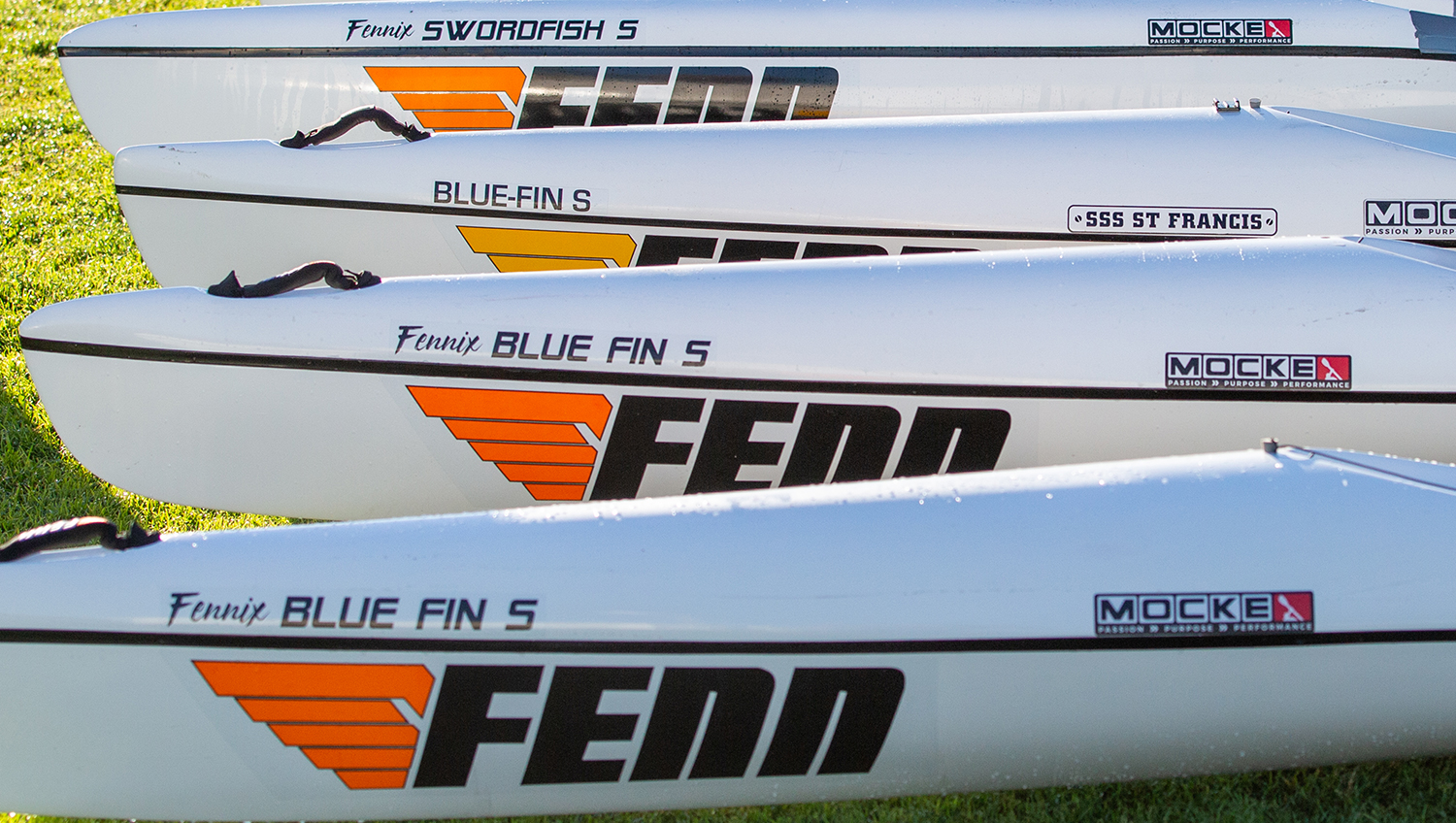 Special thanks to…
Dawid, Jasper, Nicky and Dorothy Mocke, as well as super assistants Tyrone Smolders and Garth Collins. Plus the amazing photography team from Cape Town Sport Photography John Hishin and Taz Pollock.
The campers: My housemate Tinus Koorn (who was, before his retirement from the music scene a year ago, one of the world's best blues harp players in the overblow style), Wendy Reyntjes (superb Australian goldsmith and jewellery artist, as well as the best camp paddler who won her age group at the Pete Marlin Surfski Race 2019 and podium placed as third lady overall, just after the camp), Tricia Gilbert, Wendy's paddling mate from Perth in Australia, Terry Knowles, excellent paddler and cancer survivor from Melbourne, Australia, famous orthopaedic surgeon Prof SM "Shaky" Kumta and Iwo, Simon Woods, intrepid park ranger from God's Country, New Zealand, paddling guide and fearless downwind chaser Tanaz Noble from the Andaman and Nicobar Islands, a Union territory of India where the Bay of Bengal and the Andaman Sea meet and my kind of paddler Rodrigo Jullian from Santiago, Chile.
A special mention goes to Julian Adamson from Jersey, who has recently taken possession of his sailboat in Martinique, which he'll use for a single-handed trans-Atlantic race next year. Hats off!
And also, a big thank you to Anita Rice who runs A Tuscan Villa in Fish Hoek, the best paddler's guest house I've stayed at.
The waddling king
During one of our paddling planning afternoon meetups Dawid announced that we'd be off to "paddle Cape Point" the next day. The Cape Point Nature Reserve is a massive tourist attraction as it offers an incredible view from a high cliff that forms Cape Point, where the Atlantic and Indian oceans meet. There it's always a stormy place out at sea…
We start at Buffel's Bay beach and paddle to the point. Luckily for me, our assistant coach reminds me just before we reach the point itself with its what looks like two storey high swells, of the first lesson of surfski stability: When in doubt, legs out. I manage to reach the point with my legs dangling in the heavy weaving water and turn around to look up at the speckles of tourists around the Cape Point lighthouse. Dawid reminds us afterwards back on the beach, not many people have been to Cape Point by sea.
As an amazing extra to the paddling adventure that is the Downwind Camps, a team of two photographers are always with you, ensuring your Insta profile remains cluttered with the most amazing adventure shots. John Hishin, who runs Cape Town Sport Photography with assistant Taz Pollock, is also a nature lover who's classic Landy features the motto "I break for birds". So back at Buffel's beach, John points and says: "Look there, that's a king penguin!"
And so it transpires that our small group of paddlers witness the remarkable sight of the most beautiful king penguin waddling towards us from the ocean, across the beach to literally right in front of us. How the king got to the southern tip of Africa across the ocean 5 000km away from his home in the Arctic remains a mystery.
Of our party John was the one who understood the significance of this sighting. He predicted that by lunchtime the beach would be inundated by birders and other curious types. He had the foresight to warn the folks from nature conservation and luckily so, because by the afternoon the beach was alive with activity and people from Cape Town were joined by onlookers from across the country who flew there just for the pleasure of seeing the penguin.
By mid-afternoon Jasper's video of the waddling king was all over local news and a few days later the story reached The Times of London. And I took a selfie with a king. As you do.
Don't look back
The rest of the week's paddling remained challenging most times, but when Friday came, our second last day, I was beginning to see the hole. On the crest of an ocean swell, if you look just carefully enough, you can see the dip behind the swell in front of you. And if you paddle hard enough with a short burst of energy at just the right time, your surfski's nose also dips into this hole and all of a sudden, you're surfing the swell at breakneck speed. If you repeat this successfully on a run as the swells move past you, you're doing a downwind properly. It's such an exhilarating feeling surfing swells out deep.
To give you an idea what happens in the right conditions (read hectic wind with big swells), an experienced surfski paddler can reach incredible speeds. Jasper holds the record for the fastest Miller's Run of 36 minutes to complete that 12km stretch.
During one of our paddling days Dawid pulls me aside and says for my level of skill the wind and swells are just too hectic that particular day. He offers to take me with him in a double ski. I'm immediately game and the end result is we complete the best paddle of my life, a Miller's Run in 47 minutes, something that would have taken me at least 68 minutes on my own, if I didn't fall in and swim.
Afterwards my Garmin tells the tale of the tape. Our top speed was 29km/h and for three kilometers in a row our average speed reached over 17km/h. At one point Dawid shouts: "Look back to see the height of the swells" and, not for the first time in that stretch of ocean my heart jumps with fear at the sheer scale of the swells, seemingly three stories high, a wall of angry water bearing down on us. "Ha, ha," laughs Dawid through the wind. That's why you never look back while paddling downwind.
As you could gather by now, Fish Hoek is the world's capital of downwind paddling during the Cape summer's windy months. That's when Vinnie's Miller's Taxi does brisk trade.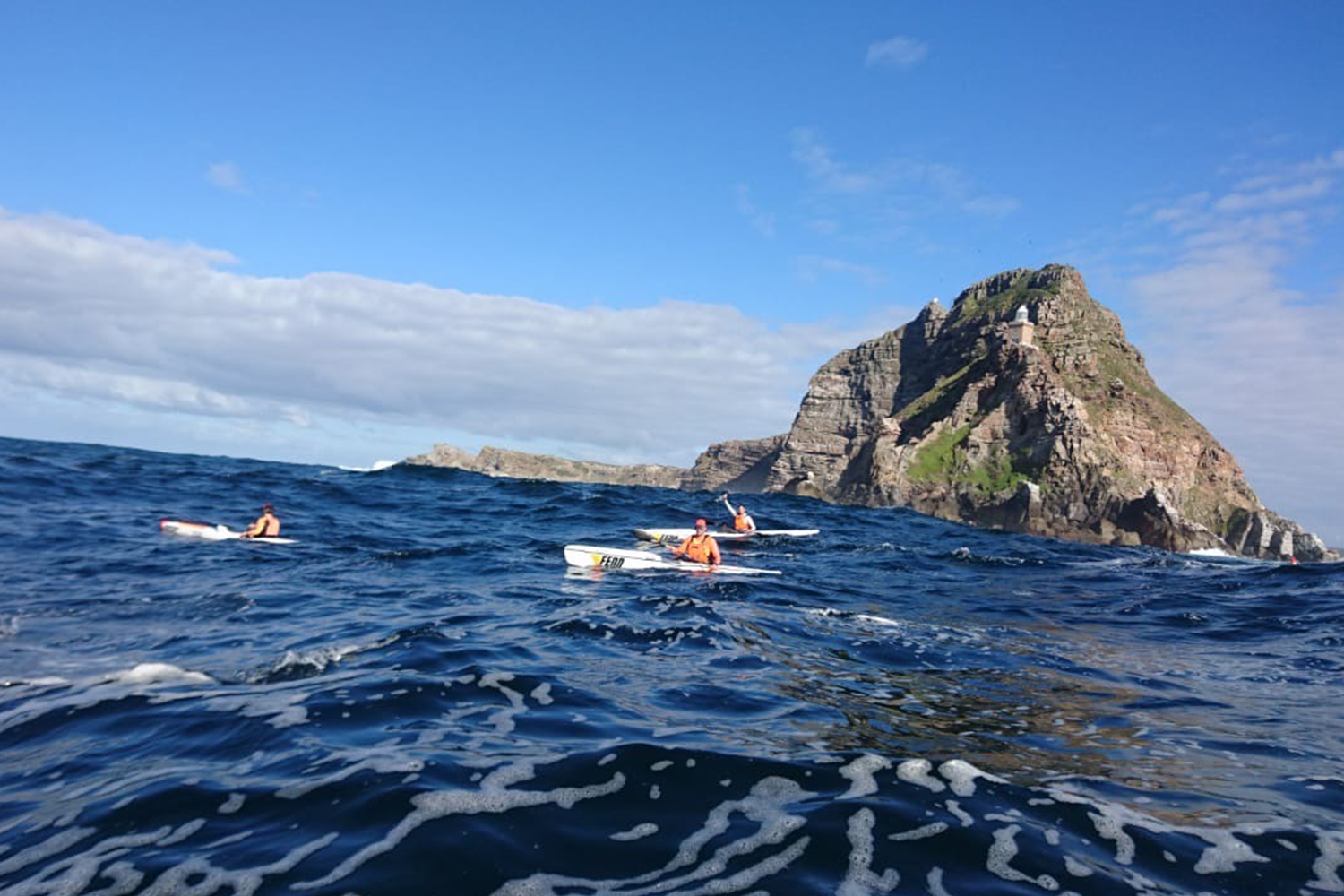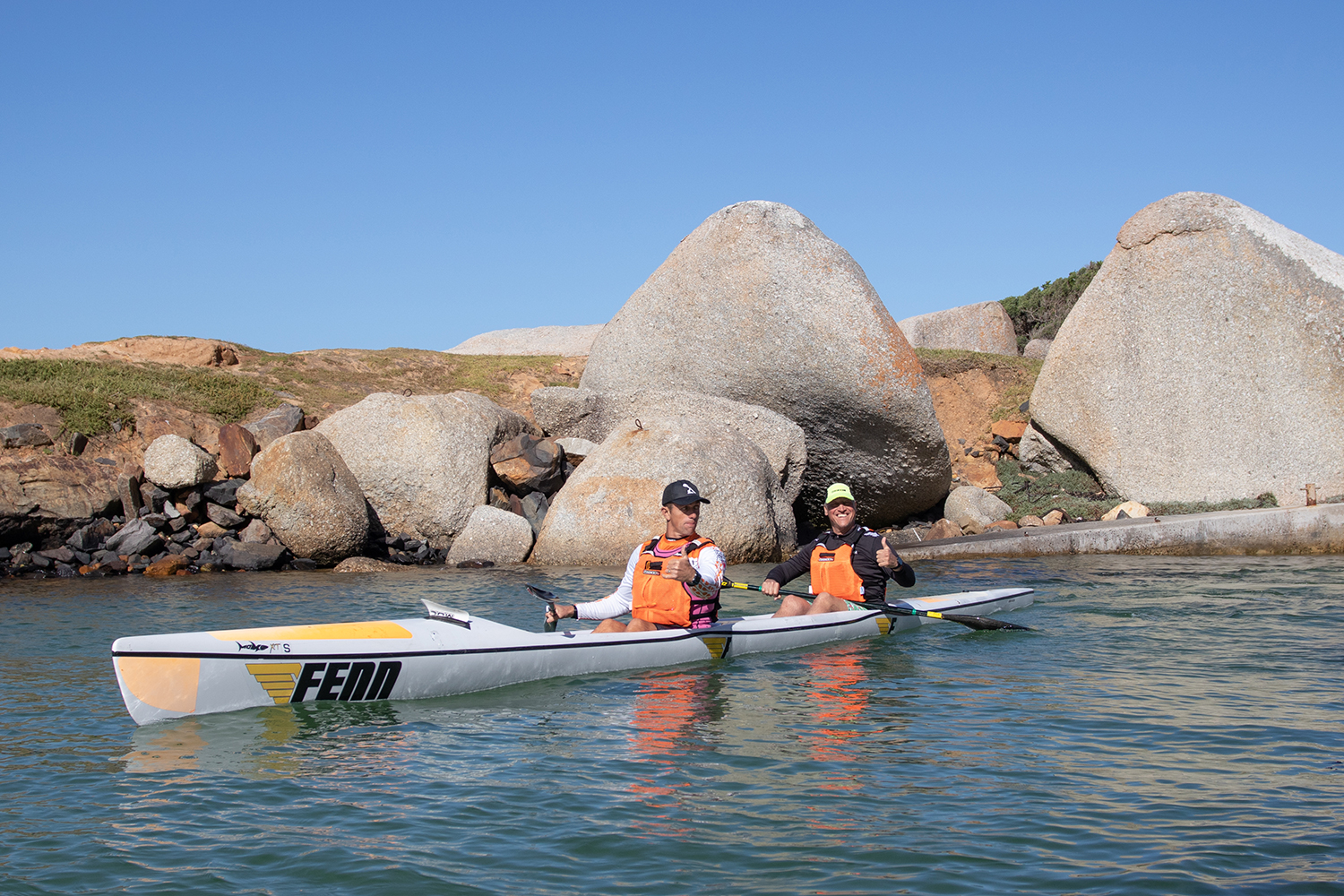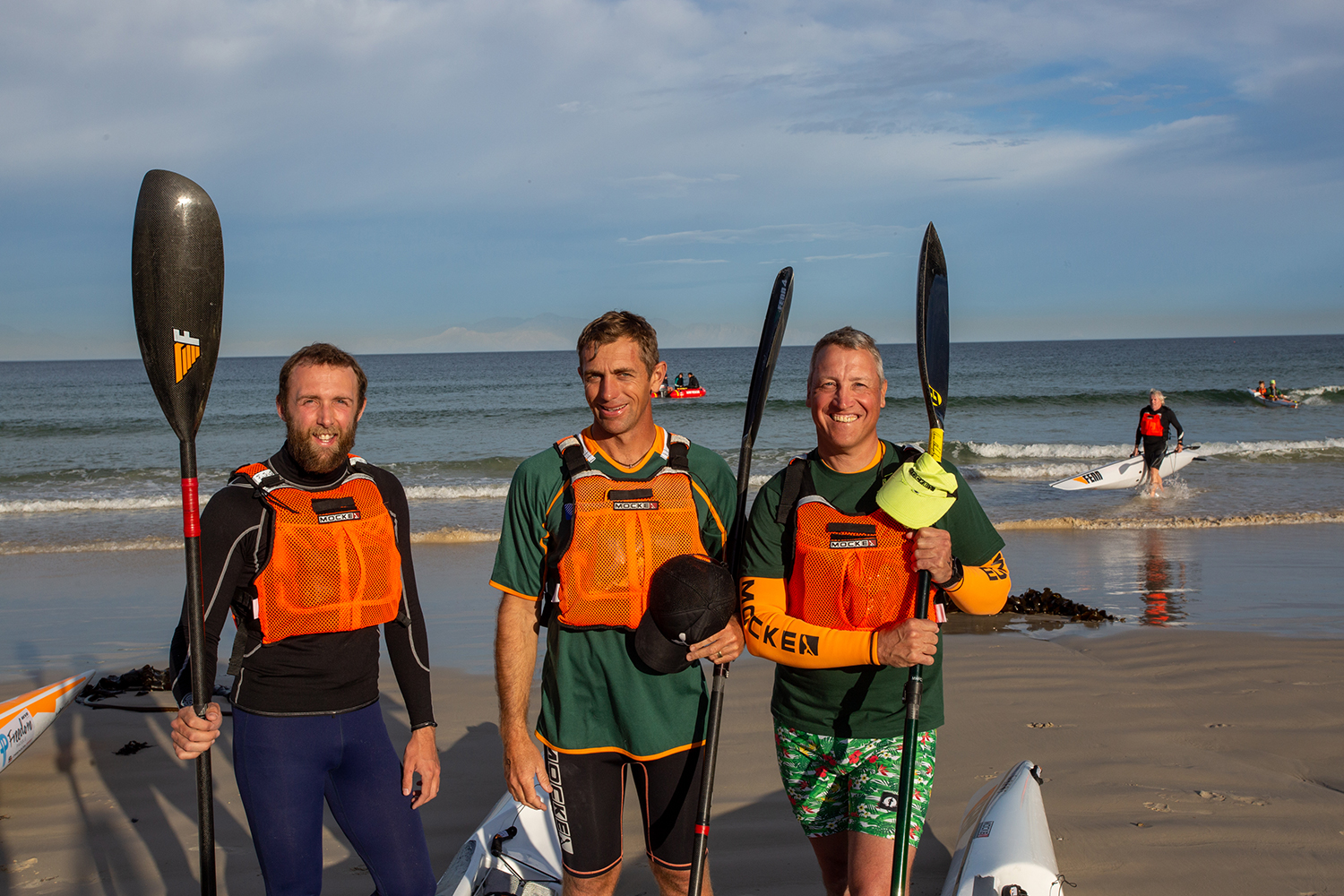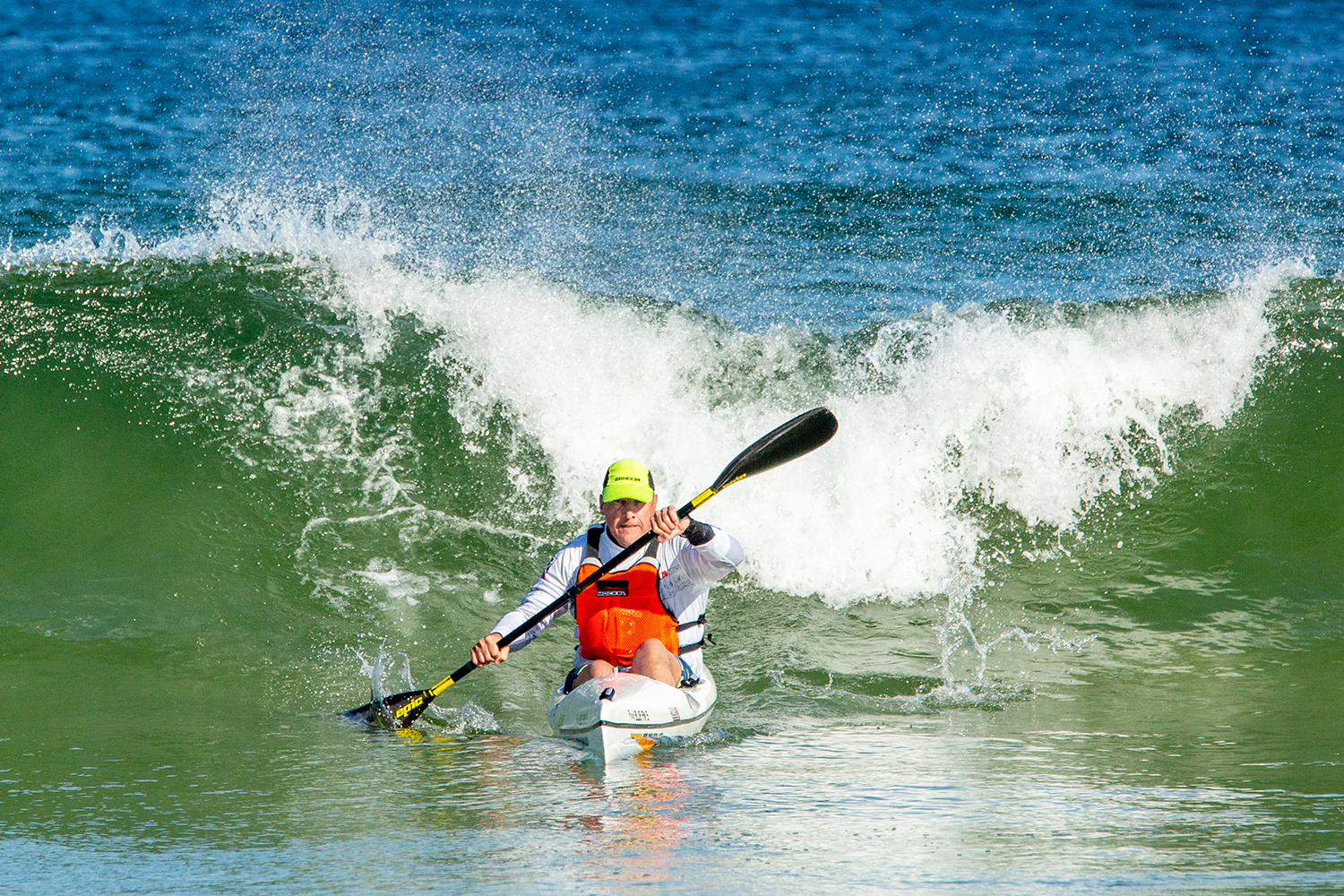 Never cancelled
Dawid and Jasper's mom Dorothy is also part of the team. After every paddle she nurtures the physically exhausted and psychologically challenged paddlers back to life with hot chocolate and loads of snacks. One day her and I start chatting about the legendary Friday Sea Dog weekly race series that happens without fail at exactly 18:00 in front of the Fish Hoek Surf Lifesaving Club.
Her late husband Godfrey Mocke was one of the founders of long-distance ocean swimming in SA and he coached many an aspirant swimmer. His motto was always "never cancelled", which means what it says on the box. His coaching sessions were never cancelled. When the original Sea Dog came into being with the help of the Mockes many years ago, it was a done deal. The Sea Dog series race never gets cancelled, whatever the weather.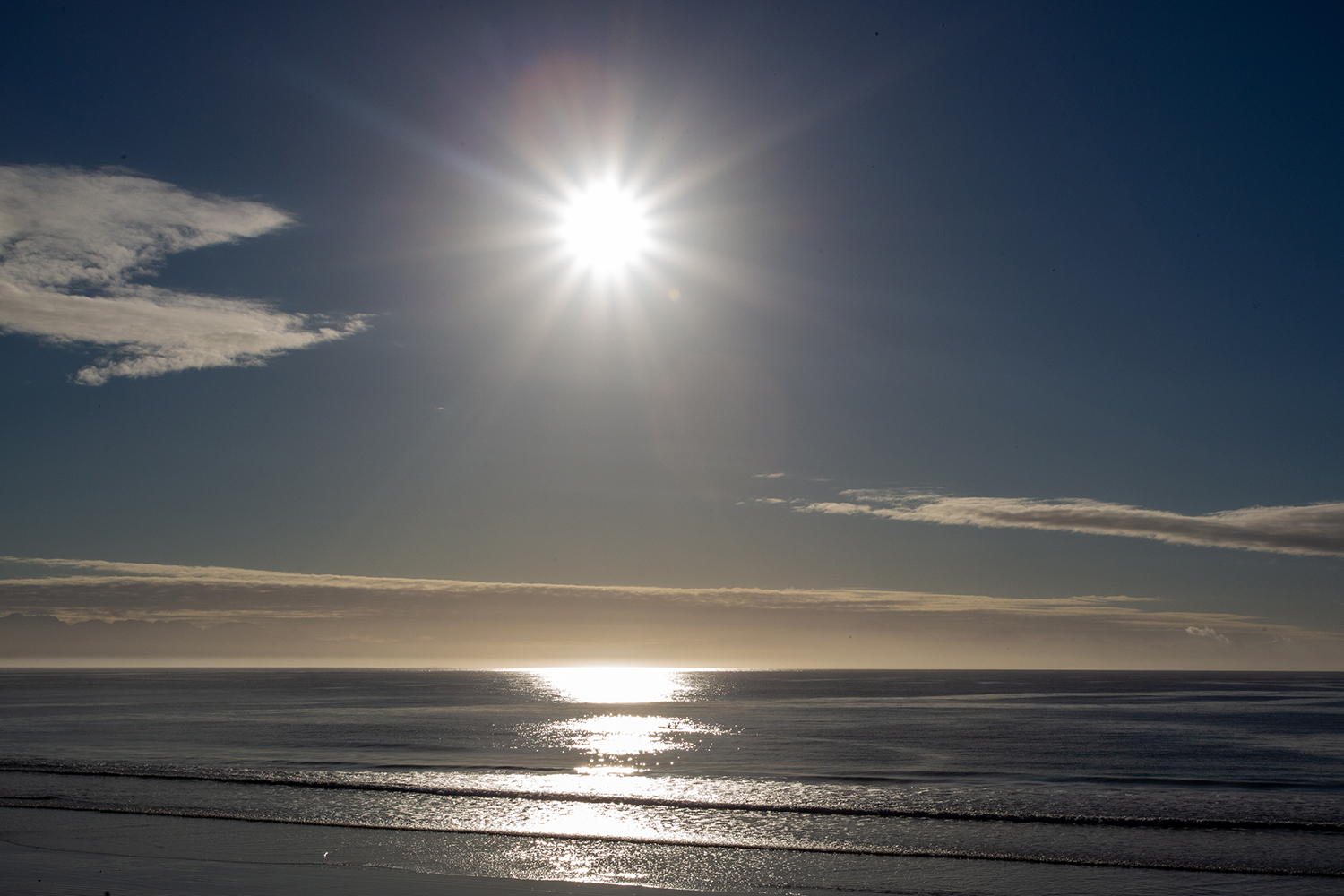 Bok fever
Friday arrives and during my first ever Sea Dog paddle everything clicks. It's as if the previous week's struggles have disappeared and my ocean paddling suddenly feels just right. What also made it a special race was that most paddlers wore Springbok gear as a salute to the boys in green who were up against the mighty England in the Rugby World Cup final on Saturday. Sea Dog. Love it!
The next morning comes and it's another Reverse Miller's Run nice and early. With a magnificent wind behind our backs we set out for Miller's Point and, like during the Dog, everything clicks. I find the answer to where the hole is and I put my nose in it again and again. I'm surfing swell after swell and my heart sings with delight. A mightily pleased Dawid paddles next to me and I think he's even happier than me. His weeklong shouts of instruction change into howls of "Go Louis!". I'm so excited I sommer fall in and take a swim of sheer exuberance, but no worries, because I'm finding the hole, I'm following the swells, little swells lead to bigger ones and I'm taking my speed built up with one swell to the next, to the next, to the next. I find my freedom in the chase and I'm properly hooked.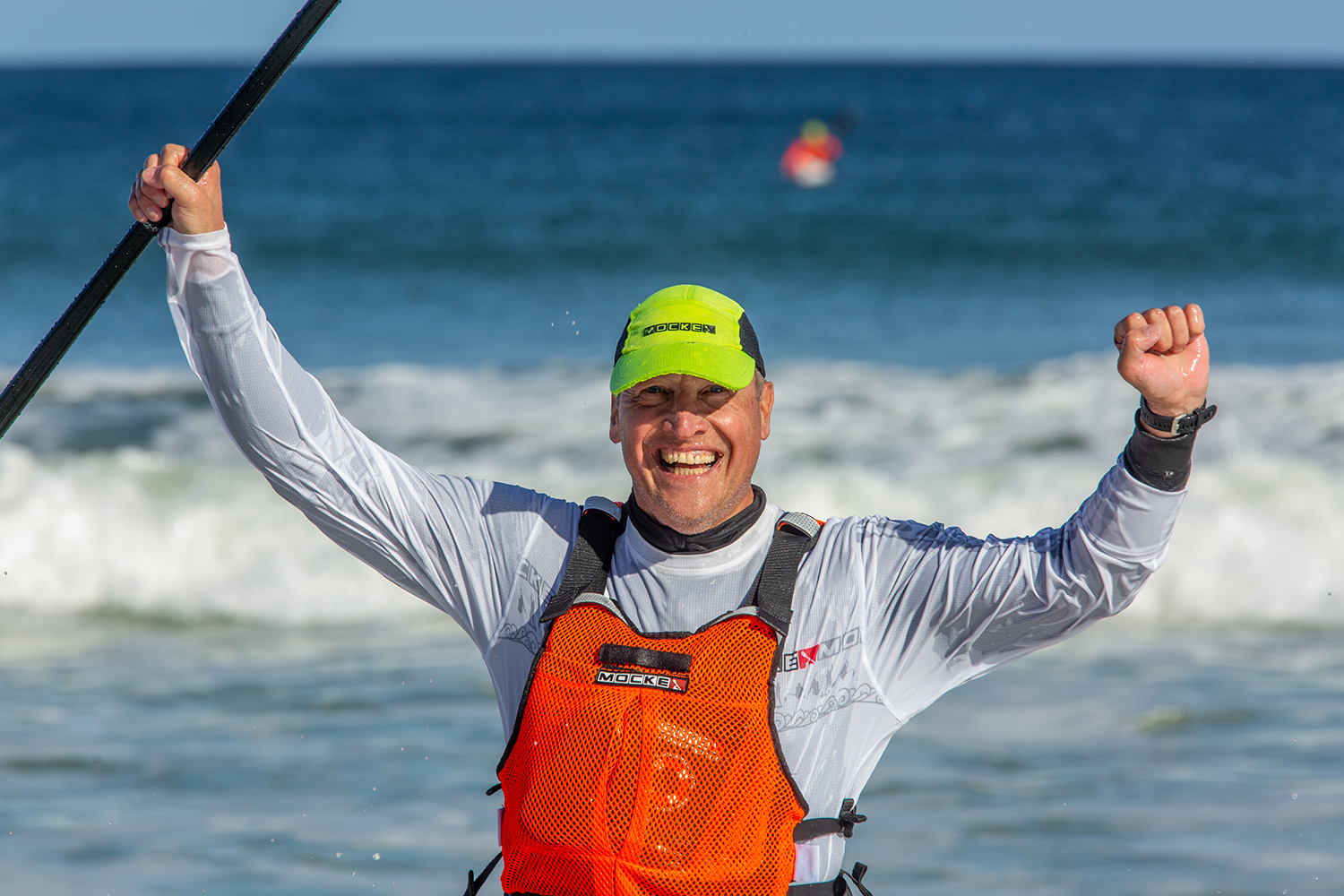 I finish at Miller's Point tired and ecstatic. I did it. And I want to do it again.
But not before the rugby. We gather with a loud crowd at the Fish Hoek Surf Lifesaving Club for the big game. Here I meet long distance ocean swimmer and climate change activist Lewis Pugh. He tells a funny story about his swim that morning at Simon's Town's Long Beach, during which he lost his car key in the sea and had to hitch hike back to his Noordhoek home in just his Speedo. Luckily, an elderly couple recognised him and gave him a lift.
The final starts. It's a magnificent, once in a lifetime game of super rugby. The Springboks lift the Web Ellis trophy and everything is, again, right with the world.
What a week.
Louis Eksteen is a Johannesburg-based co-founder of Twisted Toast, a marketing agency and Altum Systems, a bespoke software and mobile app development business
Pictures credit: John Hishin / Cape Town Sport Photography