#Toast@TheCoast
The first quarter of 2017 has started and the year is off to an excellent start – I'm just not quite sure where January and February went! The Toasters are all well into the year, with no luxury of "easing into things". It's just been work at full throttle from day one this year, with holiday memories and the tan a thing of the past.
I just love this time of year – everything looks so bright and new (especially after the significant rain we've had in Jozi), everything is full of promise and possibility. It's especially great when clients come back full of excitement at the prospect of tackling new projects with us. It might not quite be new year resolutions being implemented, but an intent to DO that thing that for whatever reason didn't quite happen the year before. Much better in my books!
All the negativity aside (let's just not Trumpet on about it anymore), there's a lot to look forward to in 2017. "Don't look back, you're not going that way, " I say.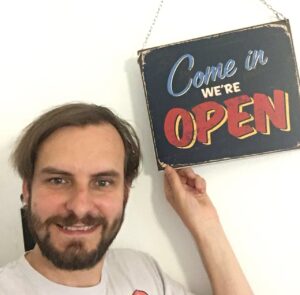 A new initiative is our new little baby, Toast@theCoast, a one-man satellite Twisted Toast creative office, run out of Cape Town by Quinton Hoffman. It's early days and we miss The Hoff terribly @ HQ – but it's going swimmingly well so far :) . Make no mistake, Toast@theCoast is open for business.
2017 has the makings of being a significant year both personally and professionally for me and I'm really enjoying the year so far.