Since our inception in April 2011, Twisted Toast has taken up the challenge of producing dynamic, engaging presentations to meet the communications requirements of our clients.
Utilizing zooming presentation software Prezi, and combing its dynamic, changing point-of-view pathing system with high resolution artwork, Twisted Toast has created several beautiful, bespoke presentations for several clients with varied communication needs. Click on the images below to view some of the Prezi presentations we've produced: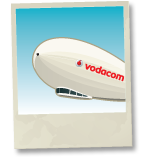 Contracted by Vodacom's Head of Investor Relations Belinda Williams for a September 2011 investor relations presentation by Vodacom CFO Rob Shuter, this presentation illustrates the critical importance of data growth to Vodacom's strategy. The creative rationale for the presentation was to start in a boardroom illustrating the conceptual importance of data, before dynamically transitioning into a stylized rendition of a South African city to illustrate the real-world, practicalities of the data revolution.
Vodacom Africa Com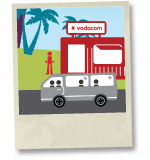 Twisted Toast worked with Vodacom's senior specialist in corporate communications Ashleigh Dubbelman to produce this presentation on Vodacom's African positioning for CEO of Vodacom International John Dennelind. The presentation took place at the 14th Annual Africa Com presentation in Cape Town in November 2011. The visual style borrows heavily from the previous presentation to ensure a consistent look and feel within the Vodacom brand, but with a uniquely African feel.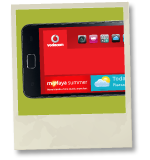 Working closely with Vodacom's head of Investor Relations Belinda Williams, Twisted Toast produced a sleek, slick 2011 Interimim Results presentation for Vodacom. The presentation was ultimately delivered by Vodacom CEO Pieter Uys and Vodacom CFO Rob Shuter to a packed auditorium of Vodacom employees, investors, financial media and journalists while being live broadcast on Summit TV. Utilizing a series of phone screens to elegantly conceal data served as the creative inspiration for this presentation, and served to make what is typically a very dry subject seem dynamic and engaging.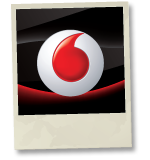 Following the success of the Interim Resuls 2011 presentation, Twisted Toast was once again contracted by Vodacom to produce a financial results presentation. This time the canvas was a VodaFone Smart Tablet, and once again the presentation was exceptionally well received. The presentation was delivered by Vodacom CEO Pieter Uys and Acting CFO Belinda Williams.
Nature's Health Retail Presentation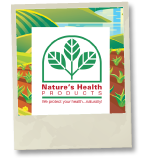 Twisted Toast were approached by Nature's Health CEO Louis Buys to produce a dynamic, engaging presentation he could use in presenting his products to retailers. The presentation outlines the various key benefits of Nature's Health products, and showcases some of the top-selling products.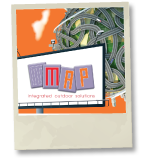 Specialist outdoor media buying agency MMAP contracted Twisted Toast to develop a presentation for securing new agency business, specifically in the Cape. This presentation was delivered by MMAP Managing Director Michele Munroe and Clare O'Neil to creative and strategic media agencies in Cape Town. The presentation outlines who MMAP are, what they do and how they can simplify and add value to the process of procuring outdoor media.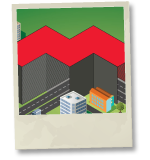 When John Vorster of Mezzanine software approached us looking for a presentation to wow the technically savvy mobile technology audience, we knew we needed to pull out all the stops. With an amazingly high resolution canvas, multiple reveals and a strong narrative that informs the viewer on what Mezzanine does and how they do it, Mezzanine's Prezi breaks through the presentation clutter to inform and engage.
Audit Bureau of Circulation Presentation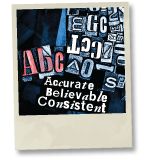 The ABC's quarterly statistics are an indispensible tool in media planning, but many junior media planners may not fully understand the importance of reliably audited print circulation figures. This Prezi presentation on the ABC features video testimonials from industry luminaries on the value the ABC adds to the print planning process.
If you have a need for dynamic, interesting, engaging and beautiful presentations, contact us to find out more!